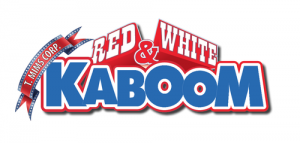 July 4th is a time of celebration and enjoying the freedoms we are thankful for here in the United States. Independence Day here in Polk County means our local cities are gearing up for fireworks displays, good food, great entertainment, and all sorts of family fun. It can be hard to track down exactly what's going on in your area though, and it's a bummer if you miss out on an event you really wanted to attend because you were misinformed about the date/time/location.
Lorio and Associates is here to help. The list below offers information about some of the favorite events going on in Polk County this week in celebration of Independence Day. Add them to your calendar and get out to celebrate with your friends and neighbors!
Have a happy and safe holiday!
Monday, July 3rd
Lakeland: Red, White & Kaboom Independence Celebration is happening at Lake Mirror (the Frances Langford Promenade) from 6 to 9 p.m. with fireworks at 9 p.m. The event kicks off with a reggae concert by Jah Movement. You are asked to bring at least one nonperishable food item to benefit Volunteers in Service to the Elderly (VISTE) as "payment" for entry to the event. Coolers are allowed, but glass bottles, pop-up tents and large beach umbrellas are prohibited.
Winter Haven: Rock N' Freedom Fest is going on in Winter Haven, 6 to 9:30 p.m. at Martin Luther King Jr. Memorial Park, 199 E. Lake Silver Drive. There will be children's activities, food and drink vendors, games, live music, water ski show and fireworks at 9:15 p.m.
Tuesday, July 4th
Auburndale: Fireworks at City Beach, 2 to 9:30 p.m. at Lake Ariana Park (2215 Ariana Blvd.). There will be family activities, food, live entertainment and fireworks beginning at 9 p.m.
Bartow: Fourth of July Celebration 2:30 to 9:30 p.m. at Mosaic Park (2250 S. Floral Ave.). The event starts off with Bartow Adult Concert Band at Bartow Civic Center, 2:30 to 3:30 p.m. There will be live music, food vendors, games and fireworks at 9:30 p.m. Info: 863-533-7125 or see www.bartowchamber.com.
Lakeland: Flying Tigers versus Dunedin Blue Jays baseball game, gates open at 4 p.m., game at 5 p.m., Publix Field at Joker Marchant Stadium, 2301 Lakeland Hills Blvd. Holiday-themed games, contests, music. Tickets in advance are $6 to $9; game day $10 to $13. Bob Seger tribute band concert after the game, followed by fireworks. Info: www.milb.com/index.jsp?sid=t570.
Lakeland: Barbecue and Movie, 6 p.m., Lighthouse Ministries' Gospel Rescue Mission, 117 E. Magnolia St. Includes food and the movie "The Resurrection of Gavin Stone" (PG). Info: 863-687-4076 ext. 232, 863-712-4503, www.lighthousemin.org.
Winter Haven: Night Lights at Legoland Florida, 1 Legoland Way, Winter Haven. Extended park hours with 9 p.m. fireworks at Pirate's Cove with regular admission price. Info: www.legoland.com.
Plant City: Stadium, 1810 E. Park Road, 6 to 9:30 p.m. $5 parking, includes activities, 50/50 raffle, food vendors, military salute and live performances by Daniel Sprouse Band and Double Barrel Band. Info: 813-659-4255, www.plantcity.org.